7TH ANNUAL DOG-GONE CAT-A-STROPHIC HUGS, SLURPS & SLOBBERS ADOPTATHON
August 28th from 9am to 4pm at the Camarillo Animal Shelter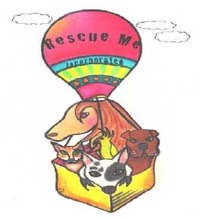 The Ventura County Camarillo Animal Shelter in partnership with Rescue Me Inc. are dedicated to finding homes for EVERY ONE of the shelter's homeless animals during the Seventh Annual Dog-Gone Cat-a-Strophic HUGS, SLURPS and SLOBBERS event.

Additionally, the Ventura County Animal Services is one of 50 agencies who won a spot in the ASPCA's Save More Lives $100K Challenge and is now eligible to win a $100K grant. The agency that saves the largest number of additional cats, kittens, dogs, and puppies beyond the minimum 300 requirement between August 1st and October 31st will be awarded the grant.

Adopters will receive a FREE gift bag and vet visit; REDUCED rate adoption fee, microchip and rabies vaccine; license, and convenient one-stop shopping for the new family member! 

Whether you plan to adopt or not, please come out and support the event by participating in the raffle drawings and silent auction, enjoy live music, meet celebs, and shop vendors.


Drop off cartridges and cellphones for recycling with Rescue Me Inc. as well as your old jeans. Have any pet beds, blankets, towels, sheets, or pillow cases? Please leave them with the shelter as the furbabies could use some comfort while they are awaiting adoption.


Only service animals and day of the event adopted animals are permitted.
SPONSORS

ADVERTISING:  Animal Wellness, Bring Fido, Camarillo Chamber of Commerce, Camarillo Macaroni Kid, Coffee New, Conejo Valley Guide, Dog Days in LA, Dog Fancy, Dog Friendly, Eye Spy LA, Fido Friendly, Modern Dog, Pet Press, Petz Gazette, Santa Paula Times, The Bark, Valley Scene Magazine, Ventura County Community Foundation, Ventura County Today, Ventura County Reporter, 92.7FM, 98.3FM.


CELEBRITIES:  Bonnie Jill Laflin, Orlando Brown
AUTHOR:  Laura Marlowe: "Tommy the Throwaway Dog"
ENTERTAINERS: Julie Chadwick, Kiki Ebsen, Joe Hamilton, Lisa Turner, Berington Van Campen
FOOD VENDORS: Casey's Traveling Treats, Latte 101, Miss Irene's Catering
GIFT BAG DONATOR: i Love Dogs
GIFT BAG ITEM DONATORS:  BringFido, Camarillo Community Theatre, Dog Genie, Dog Lover Gift Baskets, Dogswell, Earthbath, Natural Balance Inc., Swheat Scoop, The Doody Brothers, The Real Meat Company
PHOTOGRAPHER: Phodography by Michael
SILENT AUCTION DONATORS:  AnnieKDesigns/AnnieKClothing/Cody's Closet, Bungalow Art, Camarillo Community Theatre, Cottage Animal Hospital, Courtney's Cuddles Petsitting, FIDO Friendly, Flying High Pet Resort, Gifts From a Distance, Grandma Lucy's, K9 Crazy, Much More Than Me, Natural Balance Inc., Pet Flys, Precision Pet, Sony Studios, Swheat Scoop, The Bark, The Barket Pet Boutique, The Lucky Lab, Ventura Improv Company, WhimsiClay
VENDORS: C.A.R.L.'s Pet Care Center, Concerned People for Animals, Dog Genie, Feathers by Christina, Humane Society of Ventura County, i Love Dogs, JenBee Card Co., Jewelry by Suzanne, K9 Crazy, Manic Monday, Melissa Bacelar (Pet Psychic to the Celebrities), Much More Than Me, NaturaPet, Petropolis Pet Supply, Rescue Me Inc., Salt Water Licks, The Doody Brothers, The Lucky Lab, The Sam Simon Foundation, Ventura County Sheriff's K-9 Search and Rescue, Walk Stay Play, White Dog Puperie, Veterinary Specialist of the Valley, Star Car Central.