I Met Tommy!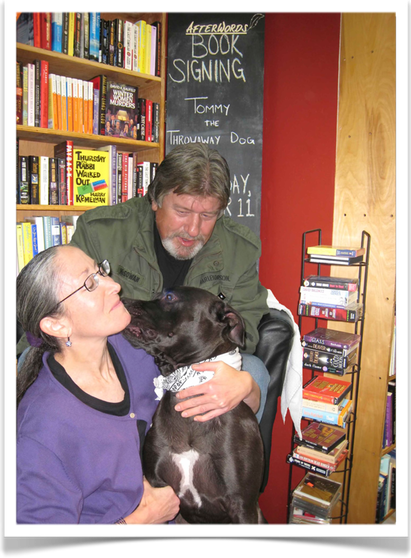 In December 2010, I had the good fortune to finally meet Tommy, as well as several of the people involved in the story.

It was a heartwarming event, especially fulfilling for me as I had dreamt of meeting Tommy and thanking in person the kind individuals whose actions in part inspired me to write the book Tommy the Throwaway Dog.
Many children who met Tommy that day were fascinated by him and presented him with toys, hugs, and great affection.