Fred Haney, Host of My Doggie Says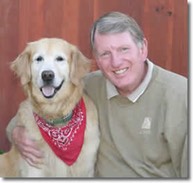 Listen to my January 25th interview with Fred which was insightful, inspiring and fun!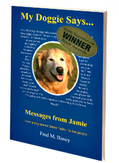 My Doggie Says… (by Fred Haney).  Winner of the Indie Excellence Award for Animals/Pets. Playful and colorful photographs and entertaining stories capture the body-language-communication of Jamie, a Golden Retriever.  Learn how to listen and become more bonded to your dog!